Human Larvae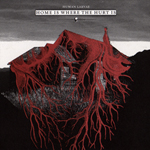 Home is Where The Hurt Is
Reviews to come.
Introducing the debut full-length of this new Dresden based heavy industrial/power electronics unit following his 3 inch CDR on Silken Tofu. Taking cues from styles as diverse as the cinematic Navicon Torture Technologies and grungy lo-fi ...Today I'm Dead, Human Larvae delivers an emotional torrent of self-destructive force with "Home is Where the Hurt Is". Spanning a running time of over an hour, styles range from rhythmic orchestral industrial to bleak passages of black noise with a good dosage of throbbing feedback and scathing vocals. There is some sick twisted narrative to be found here but the search for these mysterious happenings will bring you to places you may never return from.
I Feel Therefore I Hurt
Radiation Wasteland [Excerpt]
Rapist Pig [Full Track]
I Do This Because I Love You
To Hide in Her Uterus and Hopefully Suffocate in Absolute Tranquility
A Celebration of Open Skin [Excerpt]
Tis My Desire to Loath in the Fires of Vengeance
Lips Will Bleed + Hearts Will Break [Excerpt]
Ashes to Ashes, Dust to Dust
Each copy hand numbered and assembled.
Pro-pressed CD limited to 500 copies.
Black and metallic red ink printed on recycled heavy stock.
Beautifully rendered design by Monica Greenwald.