Internal Empty/Burn Ward/Xiphoid Dementia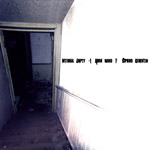 Split CDR
A split album featuring work from each of these 3 artists. Internal Empty delivers one long track of bubbling, squelching, and piercing drones. Swelling from haunting glitches to rumbling proportions. Burn Ward presents 6 new tracks of searing harsh angular noise. Cunning oppressions from beyond the Freudian unknown being. Xiphoid Dementia releases 24 min of alienating pain convulsions with stricken and hopeless interludes.
Internal Empty

Burn Ward

Insects
Foodgate [Full Track]
Dry Rot
Towers Rise
Tinfoil Disorientation

Xiphoid Dementia
This release is no longer available.
First 25 copies come with special hand made packaging.
Limited to 100 copies.