Welcome to the Existence Establishment Distro. Please be aware that we are willing to trade distro items. Click on a letter to go to the section.
!See our order section for shipping prices!
[#][A][B][C][D][E][F][G][H][I][J][K][L][M][N][O][P]
[Q][R][S][T][U][V][W][X][Y][Z]
$10
Halo Manash
Language of Red Goats
CD
[Aural Hypnox]
Guided by nether nectars and dream herbs, oneiric visions and the light of lunar tides, Halo Manash Language of Red Goats aims to be a cartography of cavernous elemental realms and regions, sources and springs that run deep and thick with the fluids of life, death and dream. What was seeded at the Thin Veils has been gathered at Harvest time, and is offered to the seeker as a libation and guide into the ever-liminal, shrouded spaces, for dream-vigils and awakenings.
Language of Red Goats is a complete work in itself, but can also be viewed as the first facet of a tripartite series of works that are part of one holistic creation – three faces of the same being. More akin to a primitive fieldrecording in the realm of oneirotropic exploration, than an actual album, the work consists of one lengthy tripartite soundscape. Utilizing only gongs, bells, metal bowls and wind instruments, as well as flocks of birds, the work is in contrast to earlier more refined works that feature a wide multiplicity of instruments and soundsources. Language of Red Goats is a bare, primitive and sometimes raw aural landscape, and yet nonetheless achieves a rare subliminal intensity and an edge of otherwordly luminosity.
Comes in a hand finished cardboard booklet, in an edition of 920 copies.
Only 1 copy remaining.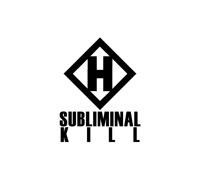 $12
Halthan
Subliminal Kill
CDR
[Nil By Mouth]
Finnish power electronics with pulsating noises and distorted heavy frequencies. Aural equivalent to destruction-system and structural violence. Special white box with 3 postcards with art-war by Halthan. Let the star burn bright.. Packaged in a handmade box with inserts.
(Only 1 copy remaining)

$8
The Hollowing & Maor Appelbaum
Collaborating Torture
CD
[Self Released]
One long ambient/noise track of drifting drone and cold atmospheres.
Only 1 copy remaining.
$5
Howard Stelzer/Jason Talbot
Songs
CD
[Intransitive]
Fractured, off-balance noises, awkward silences, and passionate nonsense by a group that turned Boston on its head for a few years, then broke up. Eight concise pieces of electro-acoustic music created from cassette tapes and a single turntable. "Songs, generally, are evocative," writes Michael Bullock in his liner notes, "and evocation is nostalgic. These guys are neither. Stelzer and Talbot play sounds that are palpable outgrowths of the manipulation of household electronics; concretions of gesture, not abstractions of memory."
(Only 1 copy remaining)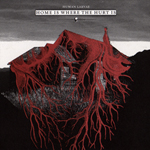 $10
Human Larvae
Home Is Where The Hurt Is
CD
[Existence Establishment]
Introducing the debut full-length of this new Dresden based heavy industrial/power electronics unit following his 3 inch CDR on Silken Tofu. Taking cues from styles as diverse as the cinematic Navicon Torture Technologies and grungy lo-fi ...Today I'm Dead, Human Larvae delivers an emotional torrent of self-destructive force with "Home is Where the Hurt Is". Spanning a running time of over an hour, styles range from rhythmic orchestral industrial to bleak passages of black noise with a good dosage of throbbing feedback and scathing vocals. There is some sick twisted narrative to be found here but the search for these mysterious happenings will bring you to places you may never return from.